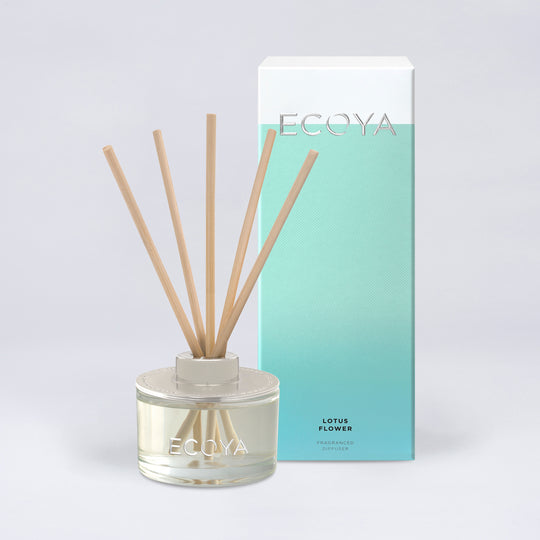 Ecoya Mini Diffuser
Regular price $29.95 Sale
The Mini Reed Diffuser is a small but perfectly formed version of the full size Reed Diffuser. Perfect for those small spaces and niche places, this delicate fragrance diffuser lasts up to one and a half months.
50ml
Original & Opulent
Most of our arrangements are available in two sizes; original and opulent. The images featured on the website represent the original value size of the arrangement. When you choose the opulent value size your arrangement will be increased in size/flower value.

Flowers & Design
At times some flower varieties pictured may be unavailable due to seasonal change or accessibility. Substitutions will be made in the spirit of the flowers originally chosen.